ABOUT US: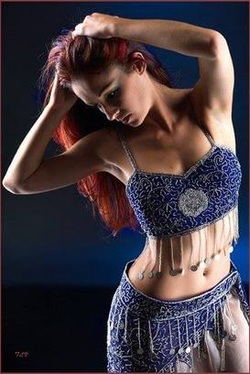 Dance'Age Studio was founded by Evelyn Duperron during November 2002. Back in the day the studio was better known as EV's Dance Studio. You may still hear of some of the locals speaking of either Evelyn's or Ev's Dance Studio till this day! But as we know, things change and during 2006 Ev's Studio became Dance'Age.

Classes are designed for students of all ages and abilities. Instructors are professional, experienced, and enjoy working with all levels of students. The Studio's mission is: To teach clients to dance in a committed but fun, non-competitive and relaxed environment. At Dance'Age strangers become friends and friends become family.

Because of the studio's mission clients are encouraged to build friendships with fellow students along with the instructors in order to develop within their own creative and social abilities.

At Dance'Age we believe that dancing with only choreography and technique is simply called movement. Dancing & performing from a place of love are key ingredients in what makes life worth living. Joy and love are the true sources that bring balance to the body, mind and soul. Passion is what turns technique and choreography in to a "True Dance Performance and to reach this point is an ART that requires hours of practice and dedication. Dancing from the heart is true dancing and delivers a memorable performance to an audience and pure joy and fulfillment to the dancer. True dancing doesn't only show off fancy technique and choreography but gives joy to an audience and brings out the dancer's inner beauty for the world to see.

Dance is for everybody, in fact it is not normal for us to hear of people who simply don't dance! Dance is not just for certain special talented or rich individuals either. Anybody who enjoys dancing, who would like to have fun and who is willing to learn is welcome at Dance'Age. At Dance'Age we believe that dance has been practiced for centuries in all cultures and that dance is in every person's blood. Instructors are here to teach technique, choreography, share ideas and to inspire and support our clients during their dance journey with the hope that dance will bring many years of joy in to every area of their lives.

Classes offered in both group and private sessions are: Dance Combo; Modern Dance; Social Dance Lessons; Stretch & Tone, Belly Dance and more. You can read more about the classes, events & workshops under the Classes Section on this website.

Whatever your reasons are for wanting to learn dance, we are sure you will get caught up in the excitement of the challenge to learn, the fun, laughter and the music that the dance will bring in to your daily or weekly life. You will also enjoy the benefits of healthy exercise, becoming fit, physically toned, flexible, mentally relaxed and becoming part of a dance family.

---
---
Life's A Dance.... Express Yourself!!

---